Annual TBPA Conference
2017 Recap
Our annual conference was opened by our TBPA president Wayne Osborne who gave some association updates and introduced our vendors.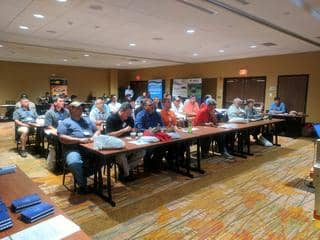 Just to give a quick mention to our sponsors who were present without whom we would struggle to be able to present this conference: Roger Crane with Backflow Control, Brad Scott with Backflow Direct, Mark Canterbury with BAVCO, C.J. Hart and Drew Scott with A.R.I. Backflows, Brad Stinnett and Tony Strunk with Backflow Specialty Company, Greg O'Neal with Ben O'Neal Company, Joey Smith with Pro Marketing, Doug Taylor with American Backflow, Lloyd Rainey and Richard Goodman with Mid-American Marketing, and Brent Ogles with TAUD. Thanks again for your continued support to the TBPA and for your efforts to help protect the waters of Tennesseee!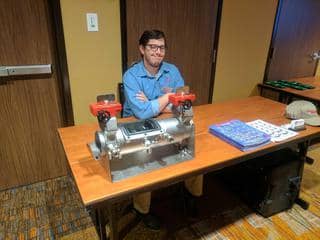 Ben Rodriguez was our first scheduled speaker and he gave us a very interesting update on the progress of the remodeling of the Fleming Training Center that will provide a very modern training facility well into the 21st century. The training center provides training and certifications for water, wastewater, distributions, collections, and cross connection control. Ben mentioned that there had been new administrative staff hired, a permanent wastewater instructor has been hired and the training center is now fully staffed with instructors. Ben also discussed that a new database was being worked on that will combine all operator certifications and cross connection control certifications. This new system will eventually offer faster certificate processing, a public interface for certifed testers, online payment for training center courses and training. It was mentioned that future goals include: completing the development and implementation of the new database, updating the state manual, and increasing coordination with state approved training entities.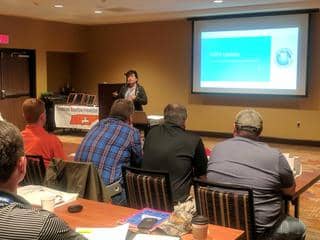 Kathy Riley, our regional ABPA director, was next to speak and she gave us updates on the national level along with discussing the next national conference which will be held in Orlando on April 23-25, 2018. Ms. Kathy also discussed her thoughts that, as a whole, we needed to be putting much more emphasis on mentoring and instilling a passion into the younger generation for joining us in the water sector.
Bill Jennings with Brentwood Utilities spoke next on the dynamics of his cross connection control program. Bill presented some very informational and useful facts on how he is able to effectively run his program in all stages of the process. This included the number of accounts he oversees, the number of assemblies he is in charge of tracking, current fees that are charged for testing, the process that he has established to track the assemblies to make sure they are tested, the method that Brentwood has chosen to have their annual testing completed, and he discussed the method they use to fund the cross connection control program.
Next up was our annual awards presentation. Congratulations to the winners! The Individual Award (Robert Lashlee Award) went to: Roger Crane with Backflow Control. The Individual Award went to: Bradley Tomlin with Jackson Energy. The Company or Water Purveyor Award went to: Memphis Light, Gas, and Water.
Brent Ogles with TAUD was our next speaker and he spoke on testing backflow preventers, RP 101. This was an interactive discussion on how and why a backflow preventer works and what is going on inside the assembly during a normal flow cycle, during a no flow cycle, and during an event when the backflow preventer is not working as intended.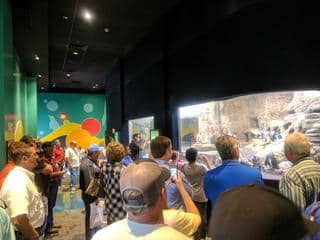 After this presentation we were dismissed to go to the Ripley's Aquarium where we were treated to a behind the scenes tour of how the aquarium works and the many processes thru which the water goes through every day of the year. This was a very informational tour and was enjoyed by all of our members.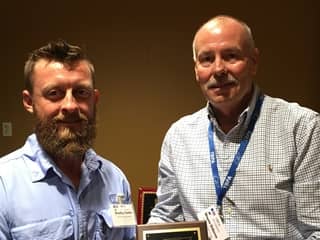 Our vice president Bradley Tomlin opened up the final day with a warm welcome and brief discussion on the future of the conference.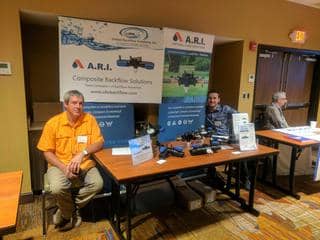 Craig Ingram with Tennessee One Call was our first speaker and he gave some very interesting statistics on the number of locate requests versus the actual dig damages that occur each year. Craig also discussed some of the specifics that need to be followed on each locate request and the need to report any time damage is done during a job being completed that has had a locate request submitted.
Catherine Warner with Tennessee Environment Health Associaton was up next and she gave a very interesting presentation on things that she is looking for concerning backflow prevention on routine inspections, new establishment site plan approvals, and on things she looks for at camp grounds, body art establishments, commercial pools, and food establishments.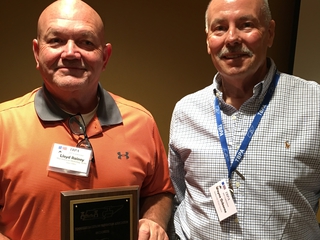 Lloyd Rainey with Mid-American Marketing presented "the good, the bad, and the ugly" which were some pictures of several "good, bad, and ugly" installations. Lloyd also spoke on the dangers of Legionella Disease which has recently been blamed for a death and several people becoming ill at a Memphis hotel. In this presentation it was discussed some of the ways to prevent the outbreak of Legionella, possible causes of the disease, and possible ways that the disease is transmitted.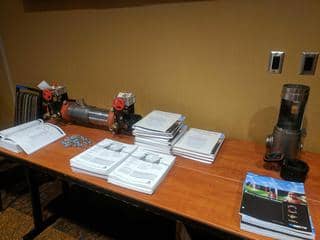 Stephen Bitely with Arkansas Automatic Sprinklers was our last speaker and discussed some of the problems and solutions that he incurs in his job of scheduling his employees to test backflow preventers.
---
Our 21st annual conference was a huge success!
We're already planning for next year. Don't miss out!
TBPA members are the first to know the conference plans. Become a member so you'll have plenty of time to make arrangements to attend the conference (plus, you get other benefits like early access to our quarterly newsletter).
If you're not ready to join over 100 other people in supporting the TBPA, you can also find information about the upcoming conference in our newsletter.